If you don't know where to start when looking for a wedding photographer, or if you are just looking for some clarity, this post is for you!
"So many photographers on Instagram feel unapproachable," a client told me as I sat down with her for to discuss her upcoming wedding. As the months went on, I sat with her comment and I noticed that many of our clients made similar passing remarks. Just last week, a bride told me she had been close to "locking in a different photographer who's work she admired, but something just didn't feel quite right…." As I chatted with her about how she felt about their interactions, I realized it wasn't the photos that were lacking, it was the communication and lack of expectations set by the other photographer that made her feel uneasy to lock it down.
We are here to help you figure out how to choose the wedding photographer of your dreams (du-duh-DU-DUH!), so let's get to it!
You should think of your initial consultation chat with your photographer as an interview – you are hiring them for a very important job. To be honest, I had no idea what to look for in a photographer when I got married, but now after years in the industry I feel like I need to share what I wish I would have known when I was planning my own wedding. *I keep telling my husband we need to get divorced so we can get married again, unfortunately (so far) he's not biting on that hook – I'll keep ya'll updated – for now, let's help you instead.
Here are 5 keys to clarity when choosing your wedding photographer:
Clarity About Connection
The connection you have with your photographer is one of the tippy-top most important things you need to feel confident about at the end of your consultation chat.
This might come as a surprise, but it's important to keep in mind that unlike your other vendors, you will be spending a ton of time with your wedding photographer on your wedding day. Your photographer will be the only person – other than your spouse – who with be by your side from start to finish. That's why it's so important that you evaluate what kind of relationship you want with your photographer. Do you click like long lost besties? Do you want to have a random stranger, who you don't vibe with, following you around all day on the most important day of your life? Yeah…. me neither.
Not only that, but your wedding photographer is creating one of the only things from your wedding day that will last. Your cake and hors d'oeuvre will get eaten up, your friends will put their dancing-queen pants on and have a blast, then your DJ will pack up and go home. But your wedding photos? Those are forever. When you feel comfortable with the person taking those forever photos, you relax, you act like yourself, you let your guard down. If you choose a photographer who you naturally jive with, your wedding photos will reflect that in the intimate moments, the personal quirks, and the raw emotion.
Clarity About Trust
Trust is another key element of when choosing your wedding photographer. They should have raving reviews from other couples, assuring you that they will take the best care of you on your wedding day. They need to to communicate well about what you should expect from them on your special day and should assure you that they can help you plan your timeline to take into account the best lighting situations. Are you confident that your photographer will prioritize *intentional moments* between you and your future spouse? This is SO IMPORTANT. Are you confident they can fade in the background at the right moment and be rounding up those family members for group photos when they need too?
Trust = better photos, every time. Trust will assure your photos will be a beautiful collaboration from start to finish. 
Clarity About Photography Style
Are you obsessed with the potential photographer's style of photography? The style of the photos is not just the way they look, but they way they feel, the quality, the editing, the story.
Is their editing style bright and airy, dark and moody or somewhere in between? Are the colors they prioritize true to life, earthy, desaturated, blue, orange, faded? Do they capture the emotion, flow and movement of the day in a way you would want for your own wedding? How do the photos make you feel? If you can answer these questions, I would encourage you to share that with your photographer. Think about how you want your photos to look in 30 years from now, not just what is trending this season. Do you want more candid photos or a more editorial look? You can also ask about their approach, do they pose, guide or like to keep things candid? A good photographer should be able to give you a concise and pointed summary of their preferred style and direction of photography.
Another important thing to take in to account is the style of the second shooter your photographer will be working with. It's important to ask about their experience and style as well, and how much experience your photographer and second shooter have working together. This will hugely contribute to the overall feeling of your finished gallery. Look at several full wedding galleries to see how their team approaches telling the story of a wedding day.
Check out our sample gallery page!
Clarity About Logistics
Lights? Camera? Action?
Your wedding photographer should be able to answer all your questions about the logistics as well as potential challenges and lighting situations they might encounter on your special day. Talk to them about what you have planned and see how they react. Has your photographer worked a wedding similar to yours before or at the same venue you've chosen?
What about a backup plan if the unthinkable happens and they are unable to document your wedding? How do they keep your images safe and protected? All important questions to ask before the wedding bells toll.
Clarity About Packages and Extras
Do you have a clear understanding of the final product your will be receiving and a contract with clear expectations on a timeline/amount of images that will be delivered? Do you have a clear understanding of the payment structure and what would happen if your wedding needed to be moved or canceled? Any and ALL questions that come to your mind should be addressed in your agreement with your photographer. This is how we set clear expectations and all stay friends.
If you would like to see a sample wedding contract CLICK HERE.
Welp, that's all for now folks! We hope this is helpful when you're choosing your wedding photographer (even if that photographer is not yours truly).
P.S. If you're reading this CONGRATS because I bet you're engaged or close to it and that, my friend, is really super exciting!!!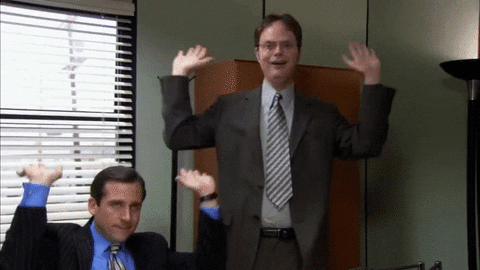 If you are still choosing your wedding photographer and you think we might be a good fit CLICK HERE to holla at yo girls. We can't promise not to be weird but we can promise not to make it weird. 
xx
– Lexi